Having grown tired of my audiovisual equipment laying on the floor I've started researching DIY plans for an av-rack.
The first option is the Flexy by TNT Audio: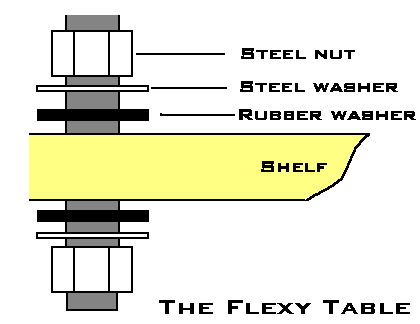 I liked the three legged Flexy Audio rack but I was afraid this version would tip if heavy electronics were stacked off center. The four-leg version by Positive Feedback seemed better.
The next question:
Will my equipment fit?
Yes, simply cut the shelves to fit.
Where the Flexy wins in expandability it lacks in finish. This rack needs to be painted or veneered in order to look great as entertainment center.
Ed Morawski
of Positive Feedback Online has a great looking Flexy the "Flexy2" is built with ½ inch acrylic sheets.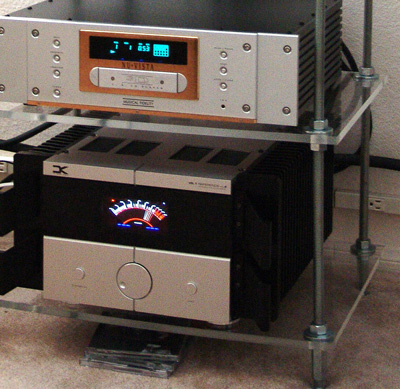 Option two: The IKEA Lyte by Ken of GreaterRanges/Neuance
While the Flexy has been around, Ken Lyon of Neuance Audio designed Ikea Lyte. After much debate the Ikea Lyte is earning stars on all fronts. Priced at $16.99 per self this design is the new buzz in DIY audio.
Built by Riotubes of www.audioasylum.com
Designed by Ken Lyon of Neuance Audio
Works Cited:
http://www.tnt-audio.com/clinica/flexye.html
http://www.positive-feedback.com/Issue16/diyrack.htm

Tags